Our Golf Professionals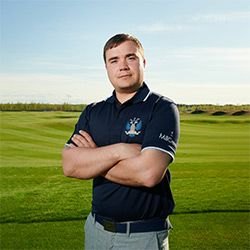 Dmitry Rybachkov
Head of Golf Department
Golf Coach
Moscow Country Club in Nakhabino, graduate 2004
More than 10 years' experience at Moscow Country Club, working at European Challenge Tour and European Tour
Participant of multiple workshops in Russia on golf club management and aspects of golf training
In 2019, successful training at IMG Dreamland Golf Club, Baku, on golf club management and golf teaching
Worked as a coach and launched the golf academy at Vyrka, Kaluga District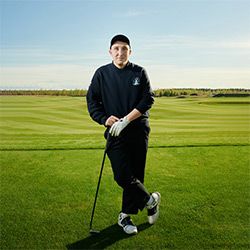 Mikhail Lavrinenko
Participant of championships in Russia
Prize-winner in the Gold Spartakiad
Experience in training beginners and children in the children's academy
Best score of 72 strokes at golf championship in Gelendzhik
Handicap 7.0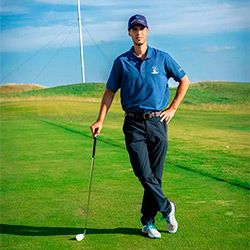 Gleb Sorokin
Started in golf at the age of 12 in Moscow Golf School.
Candidate Master of Sports, participated in Russian and international tournaments.
In 2020, graduated from Russian State University of Physical Education, Sports, Youth, and Tourism.
Graduate thesis at the Department of Golf on "Mistakes in Swing by Golf Beginners and Ways to Eliminate Them".
In 2017, started as trainer at PGA National Zavidovo, first as assistant to head coach, then golf coach; ran a golf clinic, taught swing technique to golfers of different age and skill level, took part in organization and holding of various tournaments.
Turned pro in 2022.