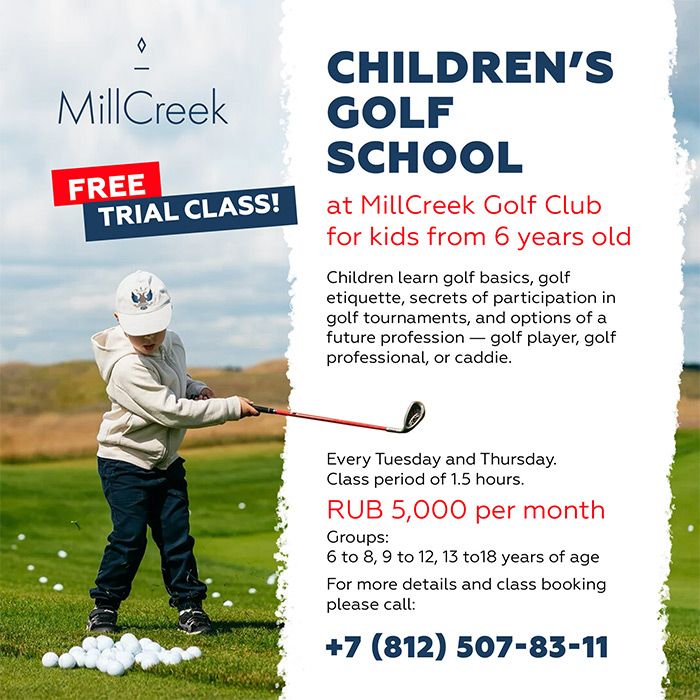 Children's Golf School
Children's Golf Academy continues working in 2022 offering classes for children of different age groups two times a week during the golf season. Experienced coaches teach children of different age.
The Academy aims at promotion of golf in the Leningrad Region providing facilities where children can learn golf history, rules, etiquette and technique, as well as at bringing up future golf stars, professional golfers and members of the Russian National Team.
During classes, children are provided with all necessary equipment for training. There are several age groups. The cost of Children's Golf School is RUB 5,000 per month.
For more details and class booking please call: +7 812 507 83 11